www.tlab.it
Multiple Correspondence Analysis
---
Multiple Correspondence Analysis, which may be considered an extension of the simple Correspondence Analysis, allows us to analyse the relationships between two or more categorical variables.
In T-LAB, the limitations of this kind of analysis are the following:
- 150,000 elementary contexts as rows;
- 250 variable categories as columns;
- 3,000 key-words, as supplementary columns (Lebart L., Salem A., 1994)
Multiple Correspondence Analysis, available only if the corpus includes at least two variables, requires that the user select his options within the following window: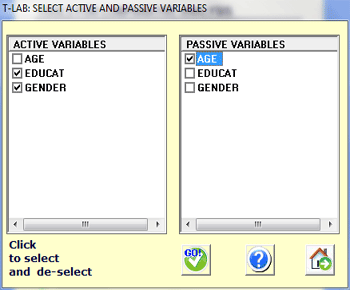 At the end of the analysis:
- T-LAB outputs are the same as correspondence analysis (see below) plus the Burt table (Burt_Table.xls) including all crossed variables;
- only when the elementary contexts correspond to primary documents (e.g. responses to open-ended questions) it is possible to do a cluster analysis.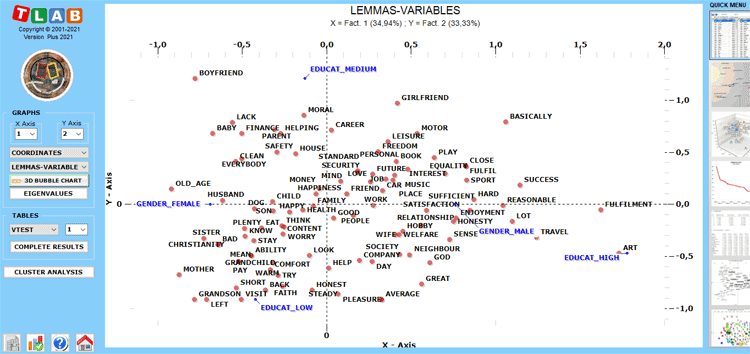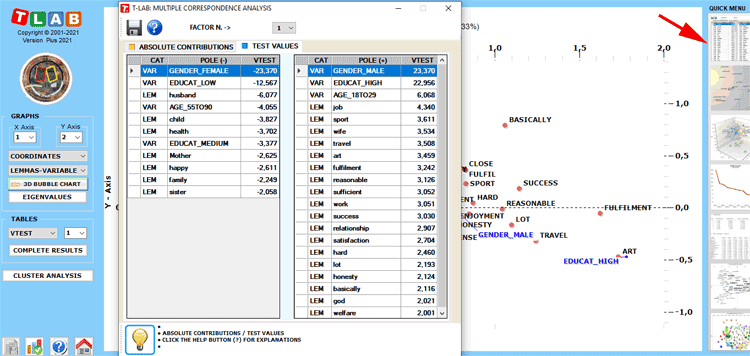 ---