www.tlab.it
Concordances
---
This T-LAB tool allows us to check the occurrence contexts of each lexical unit.
The KWIC (key-word in context) search can be carried out using two criteria: by word and by lemma (see option '2' below), both within the entire corpus or within a subset of it (see option '1' below).
It is also possible to define the occurrence (min. and max.) range (see option '3' below).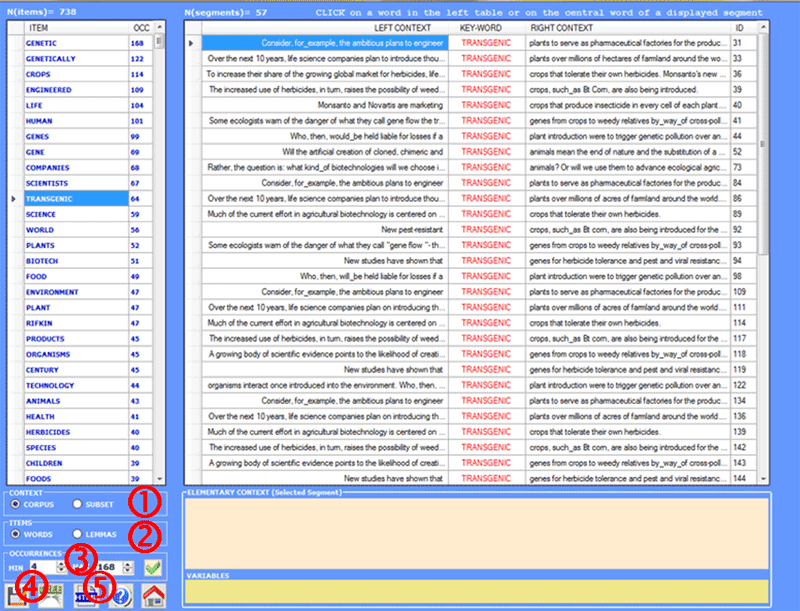 With a simple click on the corresponding column, you can, for each corpus lexical unit, verify what its occurrence contexts (the elementary contexts) are; furthermore, it is possible to create a dynamic Word Tree (see above option '4') or to save a HTML file with all the selected contexts (see option '5' above).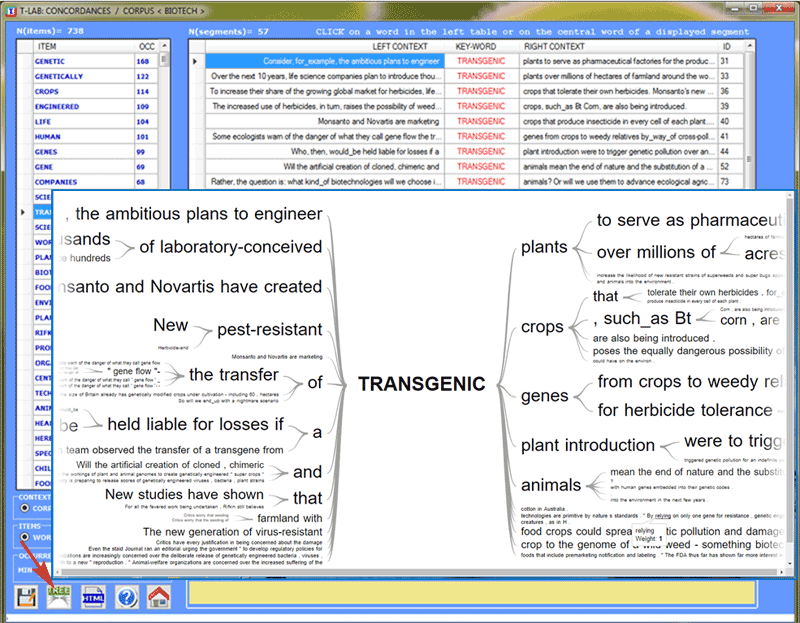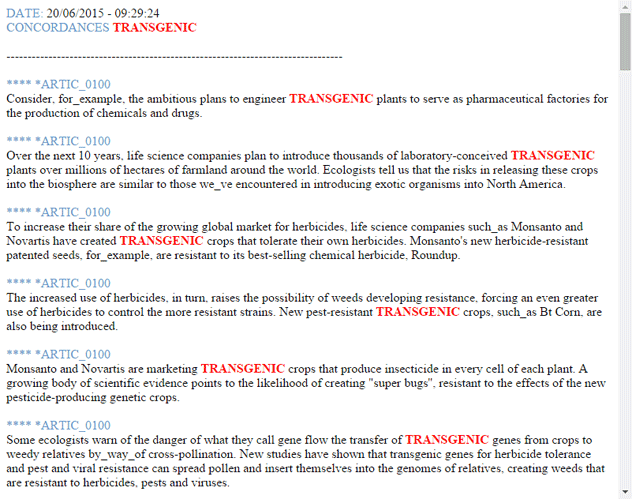 Moreover, by clicking the centre of displayed segment it is possible to visualise all its content and to check the variable categories used in its coding lines (see below).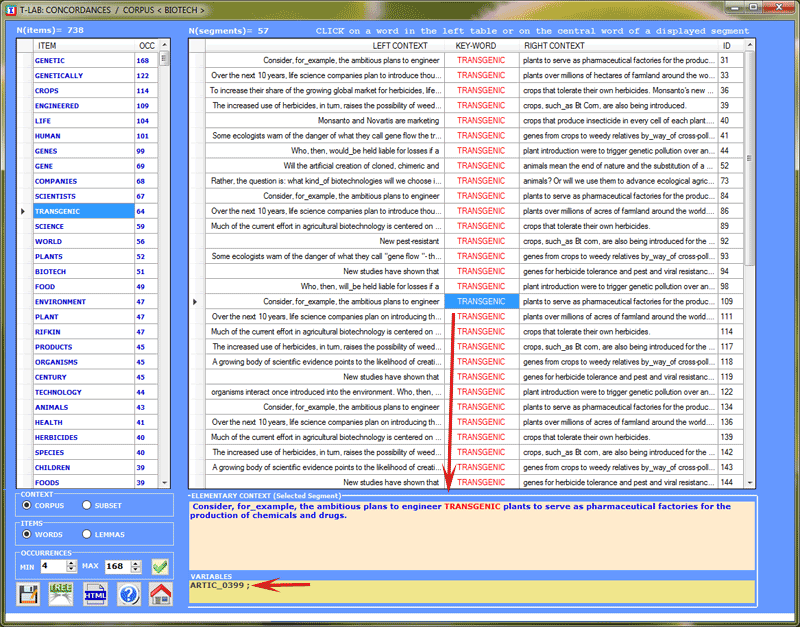 ---